Ballotin gift box with Marrons Glacés 250 g
Marrons Glacés are deliciously sophisticated and perfect for guests or as a refined gift.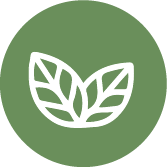 Vegan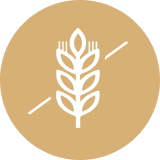 Gluten Free
£32.50
It's unsure whether Marrons Glacés originated in France or in Italy but we one thing is for sure: they are superbly delicious. Discover our gourmet candied and oven-frosted chestnuts, simmered and soaked in sugar syrup over a few days. Limited Edition Collection Andrew Bannecker x Venchi.

FREE SHIPPING
for orders above 69£

FAST AND SAFE SHIPPING
dispatched in 2-5 working days

CANDIED CHESTNUTS INGREDIENTS: Candied chestnuts (chestnuts -78g per 100g of finished product, sugar, glucose-fructose syrup, natural vanilla flavouring). MAY CONTAIN TRACES OF NUTS AND MILK
Nutritional values
per
100
g