Selection of 6 assorted creamy bars 640 g
A kit of bars to taste some of our creamiest recipes: Gianduia no.3, Tiramisù and Cremino in its various forms.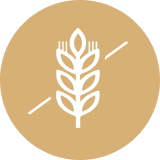 Gluten Free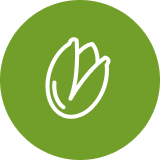 with Pistachio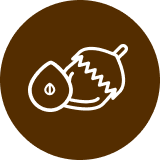 Only with "Piedmont Hazelnut"
£39.00
-15%
£33.15
A box of bars for those who love soft and creamy recipes: GIANDUJA N.3 3 is the number of perfection and, as of today, the number of the new gianduja recipe. Piedmont hazelnut, raw cane sugar and chocolate. The combination of simple ingredients makes this recipe special and creamy, with no milk! Vegan friendly. TIRAMISÙ The famous dessert in a chocolate bar! Fall in love with the combination of mascarpone, coffee and Venezuelan cocoa, for a delicious Italian-tasting treat. A great Cremino is made of many layers: it's all about finding where your favourite layer is hidden and then enjoying it, letting the taste explode. Choose between: Cremino 1878, Pistachio or Extra-Dark.

FREE SHIPPING
for orders above 59£

FAST AND SAFE SHIPPING
dispatched in 2-5 working days

THE BOX CONTAINS N° 1 BAR 'GIANDUJA' NUT MILK CHOCOLATE -66.7% (COCOA SOLIDS: 23.8% MIN., MILK SOLIDS: 17.6% MIN., HAZELNUT PASTE: 25%) AND WHITE CHOCOLATE -22.2% WITH ALMONDS PASTE -11.1%. GLUTEN FREE INGREDIENTS: Sugar, Cocoa butter, Piedmont HAZELNUT paste 16.7%, Whole MILK powder, ALMOND paste 11.1%, Cocoa mass, WHEY powder (from MILK), Anhydrous MILK fat, Emulsifier: SOY lecithin, Natural vanilla flavor. MAY CONTAIN TRACES OF OTHER NUTS. NUTRITIONAL VALUES PER 100 g - ENERGY: 2517 kJ/605 kcal, FAT: 43.0 g, of which saturates: 17.1 g, CARBOHYDRATE: 42.8 g, of which sugars: 40.0 g, PROTEIN: 9.8 g, SALT: 0.21 g N° 1 BAR 'GIANDUJA' NUT CHOCOLATE -66.7% (COCOA SOLIDS: 52% MIN., HAZELNUT PASTE: 30%) AND DARK CHOCOLATE - 25% (COCOA SOLIDS: 56% MIN.) WITH ALMOND PASTE (8.3%). GLUTEN FREE INGREDIENTS: Cocoa mass, Sugar, Piedmont HAZELNUT paste 20.0%, Cocoa butter, Cocoa powder, ALMOND paste 8.3%, Emulsifier: SOY lecithin, Natural vanilla flavor. MAY CONTAIN TRACES OF OTHER NUTS AND MILK. NUTRITIONAL VALUES PER 100 g - ENERGY: 2506 kJ/605 kcal, FAT: 48.0 g, of which saturates: 19.8 g, CARBOHYDRATE: 27.3 g, of which sugars: 21.7 g, PROTEIN: 10.7 g, SALT: 0.07 g N° 1 BAR MILK CHOCOLATE (COCOA SOLIDS: 31,8% MIN., MILK SOLIDS: 23.5% MIN.) (25%) AND WHITE CHOCOLATE (COCOA SOLIDS: 31.3% MIN.) (50%) WITH PISTACHIO PASTE (25%). GLUTEN FREE INGREDIENTS: Sugar, PISTACHIO paste 25.0%, Cocoa butter, Whole MILK powder, Cocoa mass, WHEY powder (from MILK), Emulsifier: SOY lecithin, Anhydrous MILK fat, Natural vanilla flavor. MAY CONTAIN TRACES OF OTHER NUTS. NUTRITIONAL VALUES PER 100 g - ENERGY: 2453 kJ/589 kcal, FAT: 41.0 g, of which saturates: 19.2 g, CARBOHYDRATE: 44.1 g, of which sugars: 42.9 g, PROTEIN: 9.9 g, SALT: 0.19 g N° 1 BAR MASCARPONE FLAVOURED TRIPLE LAYER WITH COFFEE (3.6%) AND MILK CHOCOLATE -33.3% (COCOA SOLIDS: 47% MIN./MILK SOLIDS: 19.5% MIN.). GLUTEN FREE INGREDIENTS: Sugar, Cocoa butter, Whole MILK powder, Cocoa mass, Concentrated MILK butter, Coffee paste (coffee 62%, cocoa butter) 6.0%, WHEY powder (from MILK), Olive oil, Emulsifier: SOY lecithin, Natural flavor, Natural vanilla flavor, Ground vanilla beans. MAY CONTAIN TRACES OF NUTS. NUTRITIONAL VALUES PER 100 g - ENERGY: 2541 kJ/611 kcal, FAT: 44.7 g, of which saturates: 26.5 g, CARBOHYDRATE: 45.2 g, of which sugars: 42.9 g, PROTEIN: 5.7 g, SALT: 0.22 g N° 2 BAR 'GIANDUJA' NUT CHOCOLATE (COCOA SOLIDS: 35% MIN.). GLUTEN FREE. INGREDIENTS: Dark chocolate (cocoa mass, raw sugar, cocoa butter. Cocoa solids: 63.6% min.) 55.0%, Piedmont HAZELNUT paste 35.0%, raw sugar 10.0%. MAY CONTAIN TRACES OF OTHER NUTS, MILK AND SOYA. NUTRITIONAL VALUES PER 100 g - ENERGY: 2536 kJ/611 kcal, FAT: 46.9 g, of which saturates: 16.7 g, CARBOHYDRATE: 35.0 g, of which sugars: 31.5 g, PROTEIN: 8.8 g, SALT: 0.07 g