Selection of 6 assorted dark -70% Sugars bars 620 g
Selection of 6 dark chocolate bars with -70% sugar compared to standard Venchi recipes. Try it for yourself!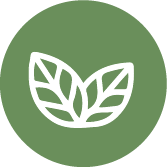 Vegan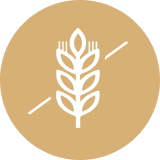 Gluten Free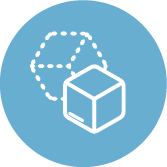 Less Sugar
£37.80
-5%
£35.91
Treat yourself to a gourmet moment! This unique flavoured kit contains 6 dark chocolate bars: 2 bars with crunchy, whole Piedmont Hazelnut; 2 bars of intense 75% Dark Chocolate and 2 bars of Cremino with 56% dark chocolate with almond paste sandwiched between two layers of 75% dark chocolate with hazelnuts. To get all the benefits and advantages of a mouth-watering recipe while reducing the sugar content, we used natural fibres only and selected fine cocoa mass, creating chocolate with an intense yet balanced flavour that goes perfectly with nuts and dried fruit. All bars have 70% less sugar than the standard Venchi recipe: perfect for those who like to feel good by following a healthy, balanced diet and accept only natural, select ingredients, without sacrificing their daily treat! Without artificial sweeteners and vegan friendly.

FREE SHIPPING
for orders above 59£

FAST AND SAFE SHIPPING
dispatched in 2-5 working days

THE BOX CONTAINS N° 2 BAR DARK CHOCOLATE (COCOA SOLIDS: 75% MIN.) WITH VEGETABLE FIBER. GLUTEN FREE INGREDIENTS: Cocoa mass, Cocoa butter, Chicory root fiber 22.2%, Cocoa powder, Sugar, Emulsifier: SOY lecithin, Ground vanilla beans. MAY CONTAIN TRACES OF NUTS AND MILK NUTRITIONAL VALUES PER 100 g - ENERGY: 2303 kJ/559 kcal, FAT: 47.5 g, of which saturates: 28.4 g, CARBOHYDRATE: 11.1 g, of which sugars: 5.9 g, PROTEIN: 7.8 g, SALT: 0.10 g N° 2 BAR EXTRA DARK CHOCOLATE (COCOA SOLIDS: 75% MIN.) WITH VEGETABLE FIBER AND HAZELNUT PASTE AND DARK CHOCOLATE (COCOA SOLIDS: 60% MIN.) WITH VEGETABLE FIBER AND ALMOND PASTE. GLUTEN FREE INGREDIENTS: Cocoa mass, Piedmont HAZELNUT paste 20.0%, Chicory root fiber 18.4%, Cocoa butter, Cocoa powder, ALMOND paste 8.3%, Sugar, Emulsifier: SOY lecithin, Ground vanilla beans. MAY CONTAIN TRACES OF OTHER NUTS AND MILK. NUTRITIONAL VALUES PER 100 g - ENERGY: 2437 kJ/591 kcal, FAT: 50.6 g, of which saturates: 21.3 g, CARBOHYDRATE: 11.6 g, of which sugars: 6.0 g, PROTEIN: 10.2 g, SALT: 0.09 g N° 2 BAR DARK CHOCOLATE (COCOA SOLIDS: 60% MIN.) WITH VEGETABLE FIBER AND HAZELNUTS. GLUTEN FREE INGREDIENTS: Piedmont HAZELNUT 30.0%, Cocoa mass, Chicory root fiber 22.5%, Cocoa butter, Cocoa powder, Sugar, Emulsifier: SOY lecithin, Ground vanilla beans. MAY CONTAIN TRACES OF OTHER NUTS AND MILK. NUTRITIONAL VALUES PER 100 g - ENERGY: 2398 kJ/582 kcal, FAT: 49.6 g, of which saturates: 19.8 g, CARBOHYDRATE: 11.4 g, of which sugars: 7.1 g, PROTEIN: 9.3 g, SALT: 0.11 g