Selection of 6 South America bars 420 g
Pack containing 6 assorted South America dark chocolate bars with notes of sweet flowers, honey and ripe fruit. An incredible journey of discovery into the heart of South America. All waiting to be discovered, tasted and shared!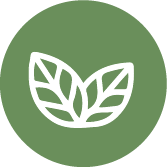 Vegan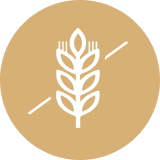 Gluten Free
£45.10
-15%
£38.33
The ideal selection of bars to savour the blend of exquisite cocoa masses from South America and discover the origins of the cocoa (two for each origin): Venezuela 85% Bar; South America 80% Bar and South America 100% Bar, both of which contain notes of red berries, white flowers, honey and spices. Lots of flavours and complex aromas to savour with your eyes closed for an intense taste experience.

FREE SHIPPING
for orders above 69£

FAST AND SAFE SHIPPING
dispatched in 2-5 working days

THE BOX CONTAINS N° 2 BAR EXTRA DARK CHOCOLATE (COCOA SOLIDS: 85% MIN.). GLUTEN-FREE INGREDIENTS: cocoa mass (Venezuela) 78.5%, Cane sugar, Cocoa butter. MAY CONTAIN TRACES OF NUTS, MILK AND SOY NUTRITIONAL VALUES PER 100 g - ENERGY: 2524 kJ/610 kcal, FAT: 49.4 g, of which saturates: 29.6 g, CARBOHYDRATE: 24.3 g, of which sugars: 14.9 g, PROTEIN: 11.0 g, SALT: 0.20 g N° 2 EXTRA DARK CHOCOLATE (COCOA SOLIDS: 80% MIN.). GLUTEN-FREE INGREDIENTS: Cocoa mass from South America 76.0%, Sugar, Cocoa butter. MAY CONTAIN TRACES OF NUTS, MILK AND SOY NUTRITIONAL VALUES PER 100 g - ENERGY: 2462 kJ/594 kcal, FAT: 46.0 g, of which saturates: 27.6 g, CARBOHYDRATE: 28.5 g, of which sugars: 19.4 g, PROTEIN: 10.6 g, SALT: 0.19 g N° 2 COCOA MASS FROM SOUTH AMERICA. GLUTEN FREE INGREDIENTS: Cocoa mass from South America. MAY CONTAIN TRACES OF NUTS, MILK AND SOY NUTRITIONAL VALUES PER 100 g - ENERGY: 2572 kJ/623 kcal, FAT: 54.0 g, of which saturates: 32.4 g, CARBOHYDRATE: 12.5 g, of which sugars: 0.5 g, PROTEIN: 14.0 g, SALT: 0.25 g