Venchi x Bannecker
A Nordic Christmas village, Italian style: garlands, snowflakes, pine trees and glittering lights are just some of the lively elements that feature throughout the new limited edition Christmas 2023 collection. Artist Andrew Bannecker has given them a modern twist, keeping their timeless magic alive.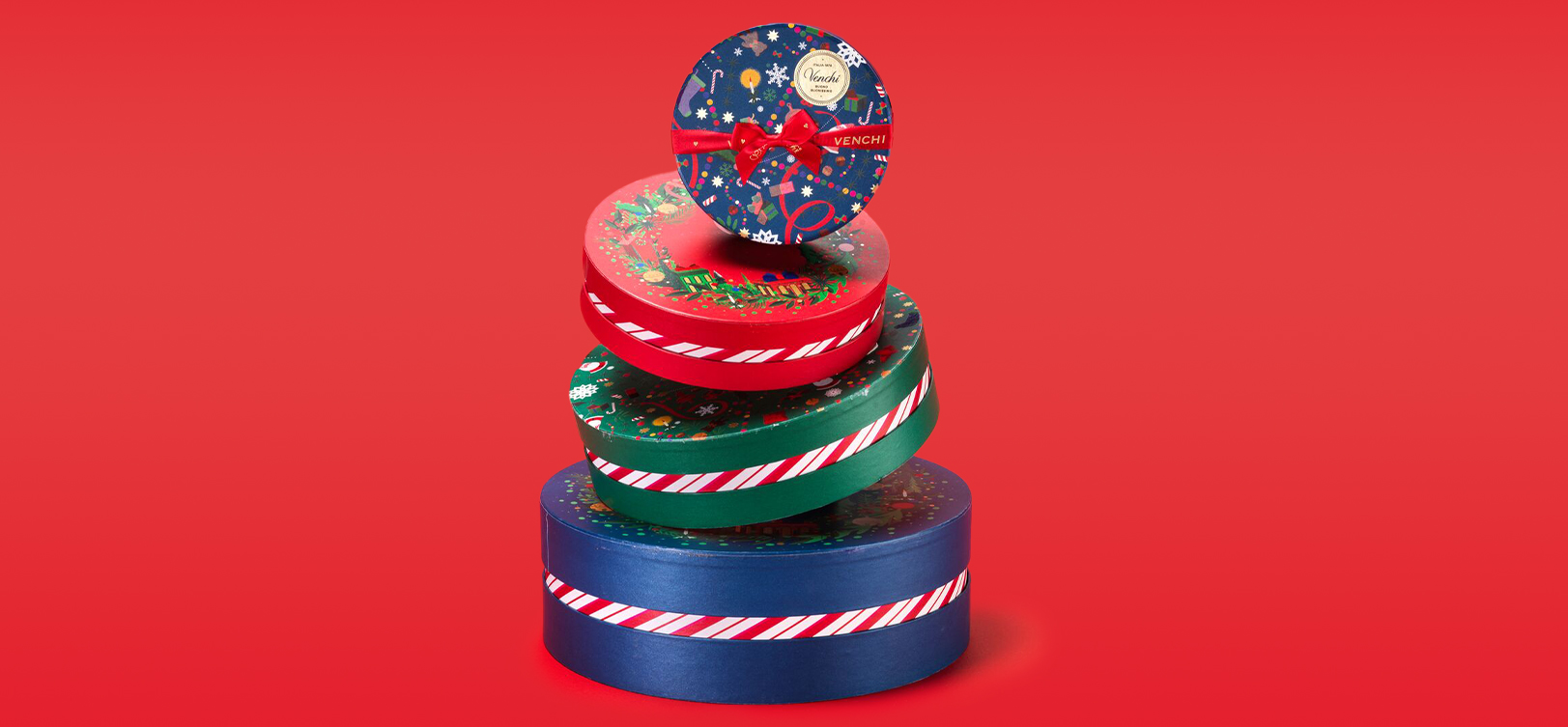 FESTIVE GIFT IDEAS
What better gift than one full of chocolates? Each box is adorned with festive prints designed by artist Andrew Bannecker, and contains an iconic selection of premium chocolate.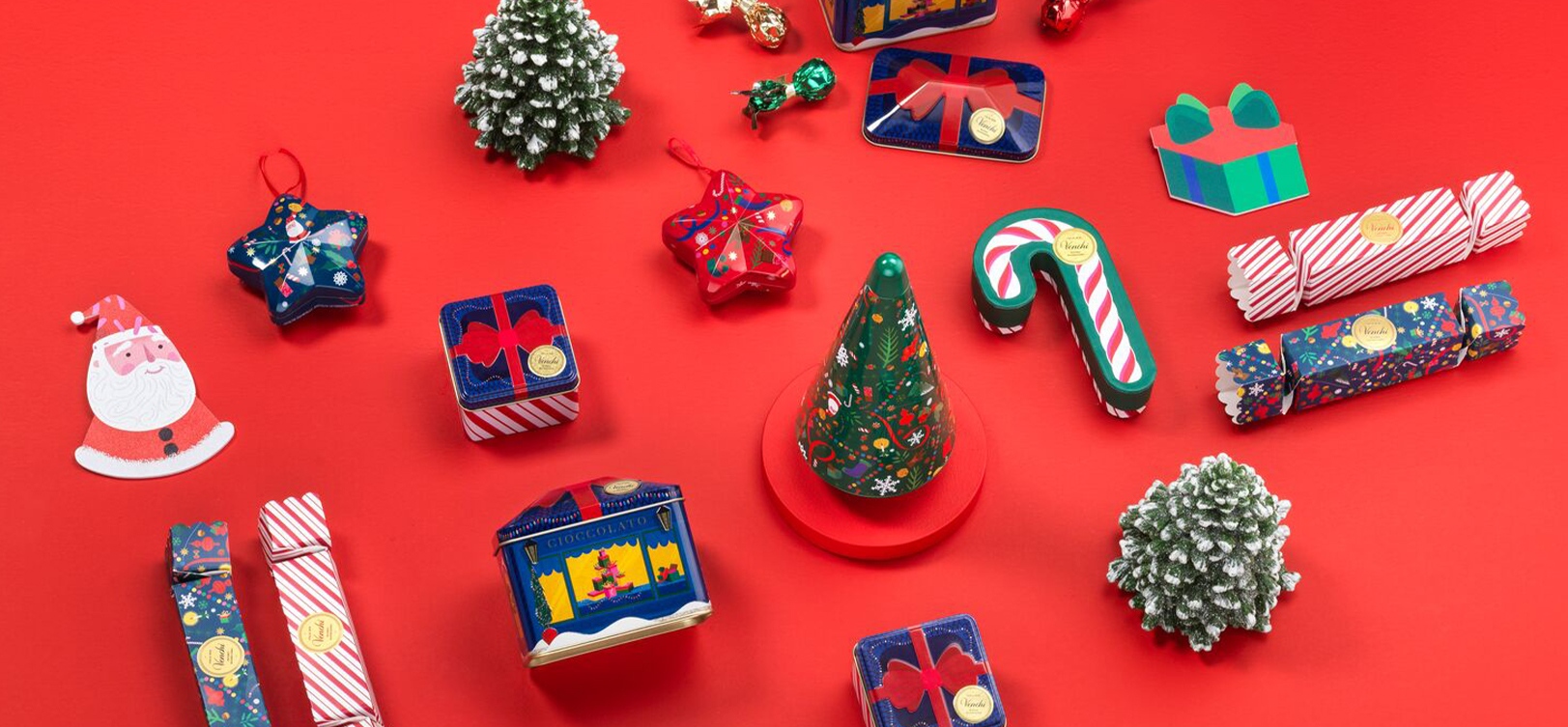 SWEET LITTLE PRESENTS
Choose from the small gift ideas the perfect one to treat yourself or give to someone you love a chocolate moment and make
Christmas sweeter.