Gem gift box with assorted Chocoviar chocolates 1,15 kg
A selection of all the Chocoviar flavours in an elegant floral hatbox from the Gems collection.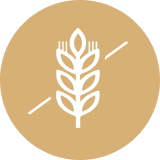 Gluten Free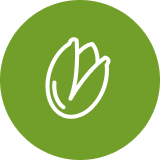 with Pistachio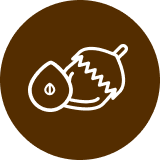 Only with "Piedmont Hazelnut"
£110.00
A perfect gift for those who love surprises! Chocoviar are Venchi's most loved chocolates, colourful and irresistible thanks to their delicious filling and crunchy chocolate microspheres. For lovers of dark chocolate the Chocoviar 75% with cocoa cream filling with olive oil. Chocoviar Créme Brûlée is perfect for those with a sweet tooth, filled with soft caramel! The Créme Suprema is super creamy. Then there is the Chocoviar Gianduja with a whole hazelnut inside, for Gianduja lovers and finally the Créme Pistachio, covered with caramel flakes. Impossible to resist! The Gemme collection was created to celebrate Italian art and beauty through a tribute to the Florentine commesso technique, a highly prized decoration characterised by attention to detail and the use of precious materials!

FREE SHIPPING
for orders above 59£

FAST AND SAFE SHIPPING
dispatched in 2-5 working days

ASSORTED CHOCOLATES. GLUTEN FREE INGREDIENTS: Sugar, Cocoa mass, Cocoa butter, Cocoa powder, Piedmont HAZELNUT paste, Cocoa and HAZELNUT spread (Piedmont HAZELNUT paste 33.0%, Sugar, vegetable oils and fats (sunflower oil, cocoa butter, olive oil), Fat-reduced cocoa powder 10.0%, Skimmed MILK powder, Cocoa butter, Emulsifier: SOY lecithin, Natural vanilla flavor), Whole MILK powder, raw sugar, Glucose syrup, Aromatic caramel (sugar, glucose syrup, BUTTER (from MILK), CREAM (from MILK), water), Caramel (sugar, water), vegetable oils and fats (sunflower oil, cocoa butter, olive oil), Piedmont HAZELNUT, PISTACHIO paste, Concentrated MILK butter, Salted ALMONDS (ALMONDS - 98.5%, salt), Salted Piedmont HAZELNUT (Piedmont HAZELNUT - 98.7%, salt), Emulsifier: SOY lecithin, Water, Condensed Sweetened whole MILK - 9% fat (MILK, sugar), Salted PISTACHIOS (PISTACHIOS - 98.7%, salt), WHEY powder (from MILK), Anhydrous MILK fat, Natural vanilla flavor. CONTAINS / MAY CONTAIN TRACES OF: MILK, SOY, NUTS
Nutritional values
per
100
g