White Salted Gianduia bar 200 g
A white Gianduja bar (200 gr) with salted hazelnuts, almonds and pistachios. The crunchiness of the whole dry fruit gives a nice contrast in texture to the intensely creamy and soft, white gianduja base. The same recipe is available also in an 80 g Gianduja Bar version.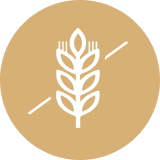 Gluten Free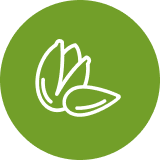 whole Pistachio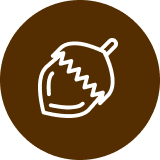 Only with whole "Piedmont Hazelnut"
£15.00
200g white chocolate gianduja bar with whole hazelnuts, pistachios and lightly-salted almonds. A modern reinterpretation of the classic milk chocolate gianduja bar with whole hazelnuts, which impresses with every bite by virtue of the pleasant contrast between the creamy white chocolate and the crunchiness of the nuts, together with the harmonious juxtaposition of sweet and salty notes.The triumph of nuts: hazelnuts, exclusively from Piedmont, are present in this bar, both creamed and whole, together with lightly-salted almonds and pistachios. Our recommendation is to cut it into thin slices and share it during an aperitif, paired with a glass of Prosecco.For those looking for a smaller size, the bar is also available in an 80g format, while for those who love the combination of white chocolate with nuts - and particularly with pistachios - we recommend trying our Chocaviar pistachio chocolates, rich in pistachios, which are also contained in the gianduja cream.

FREE SHIPPING
for orders above 69£

FAST AND SAFE SHIPPING
dispatched in 2-5 working days

WHITE CHOCOLATE (COCOA SOLIDS: 31.3% MIN.) AND HAZELNUT PASTE WITH SALTED NUTS (HAZELNUTS -9.2%, ALMONDS -9.2% AND PISTACHIOS -4.6%). GLUTEN FREE INGREDIENTS: Piedmont HAZELNUT paste 25.7%, Sugar, Cocoa butter, Salted ALMONDS (ALMONDS - 98.5%, salt) 9.2%, Salted Piedmont HAZELNUT (Piedmont HAZELNUT - 98.7%, salt) 9.2%, Whole MILK powder, Salted PISTACHIOS (PISTACHIOS - 98.7%, salt) 4.6%, WHEY powder (from MILK), Emulsifier: SOY lecithin, Natural vanilla flavor. MAY CONTAIN TRACES OF OTHER NUTS.
Nutritional values
per
100
g