Selection of 6 South America bars 420 g
The right kit to enjoy the blend of fine cocoa masses selected from South America in 80% and 100% versions.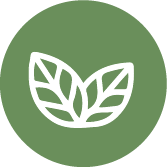 Vegan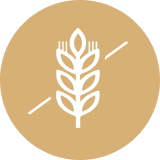 Gluten Free
£35.40
Inspired by the aromas of South America, a harmonious blend of fine South American cocoa to discover in 80% and 100% versions. An aromatic taste with notes of sweet flowers, honey and ripe fruit. Vegan friendly.

FREE SHIPPING
for orders above 69£

FAST AND SAFE SHIPPING
dispatched in 2-5 working days

THE BOX CONTAINS N° 3 EXTRA DARK CHOCOLATE (COCOA SOLIDS: 80% MIN.). GLUTEN-FREE INGREDIENTS: Cocoa mass from South America 76.0%, Sugar, Cocoa butter. MAY CONTAIN TRACES OF NUTS, MILK AND SOY NUTRITIONAL VALUES PER 100 g - ENERGY: 2462 kJ/594 kcal, FAT: 46.0 g, of which saturates: 27.6 g, CARBOHYDRATE: 28.5 g, of which sugars: 19.4 g, PROTEIN: 10.6 g, SALT: 0.19 g N° 3 COCOA MASS FROM SOUTH AMERICA. GLUTEN FREE INGREDIENTS: Cocoa mass from South America. MAY CONTAIN TRACES OF NUTS, MILK AND SOY NUTRITIONAL VALUES PER 100 g - ENERGY: 2572 kJ/623 kcal, FAT: 54.0 g, of which saturates: 32.4 g, CARBOHYDRATE: 12.5 g, of which sugars: 0.5 g, PROTEIN: 14.0 g, SALT: 0.25 g